By Van Bawi Lian | Myanmar junta army has carried out its fourth day air attack against Chin resistance fighters from Chin National Defense Force (CNDF) near Tibual village, Falam Township.
Junta launched its first aerial assault in Falam Township on 16 November when CNDF fighters surrounded a military outpost near Tibual village.
Today air attack started at 9 a.m. morning and lasted until 12:00 noon. In a short video circulated on social media, a CNDF fighter is heard saying, "We are being attacked by Myanmar army's helicopters and fighter jets."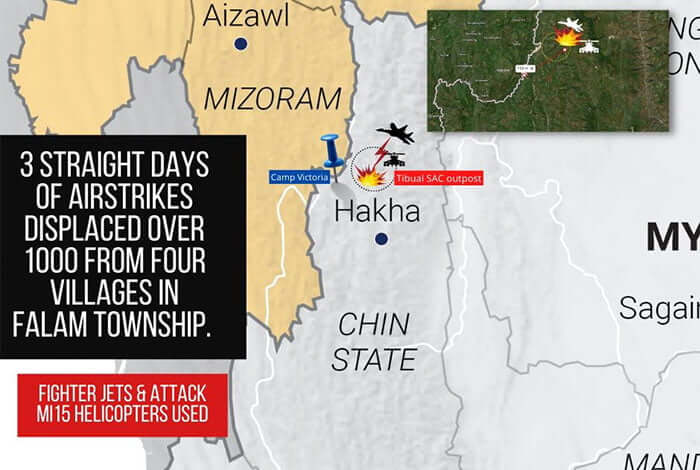 Multiple local news outlets claim Myanmar junta army is using 2 fighter jets and 5 attack helicopters in fight against CNDF today. The Chin Journal could not independently verify the claim.
According to Chin Human Rights Organization, some 1,000 villagers from four villages in Falam Township fled their homes because of an ongoing junta's air attack.